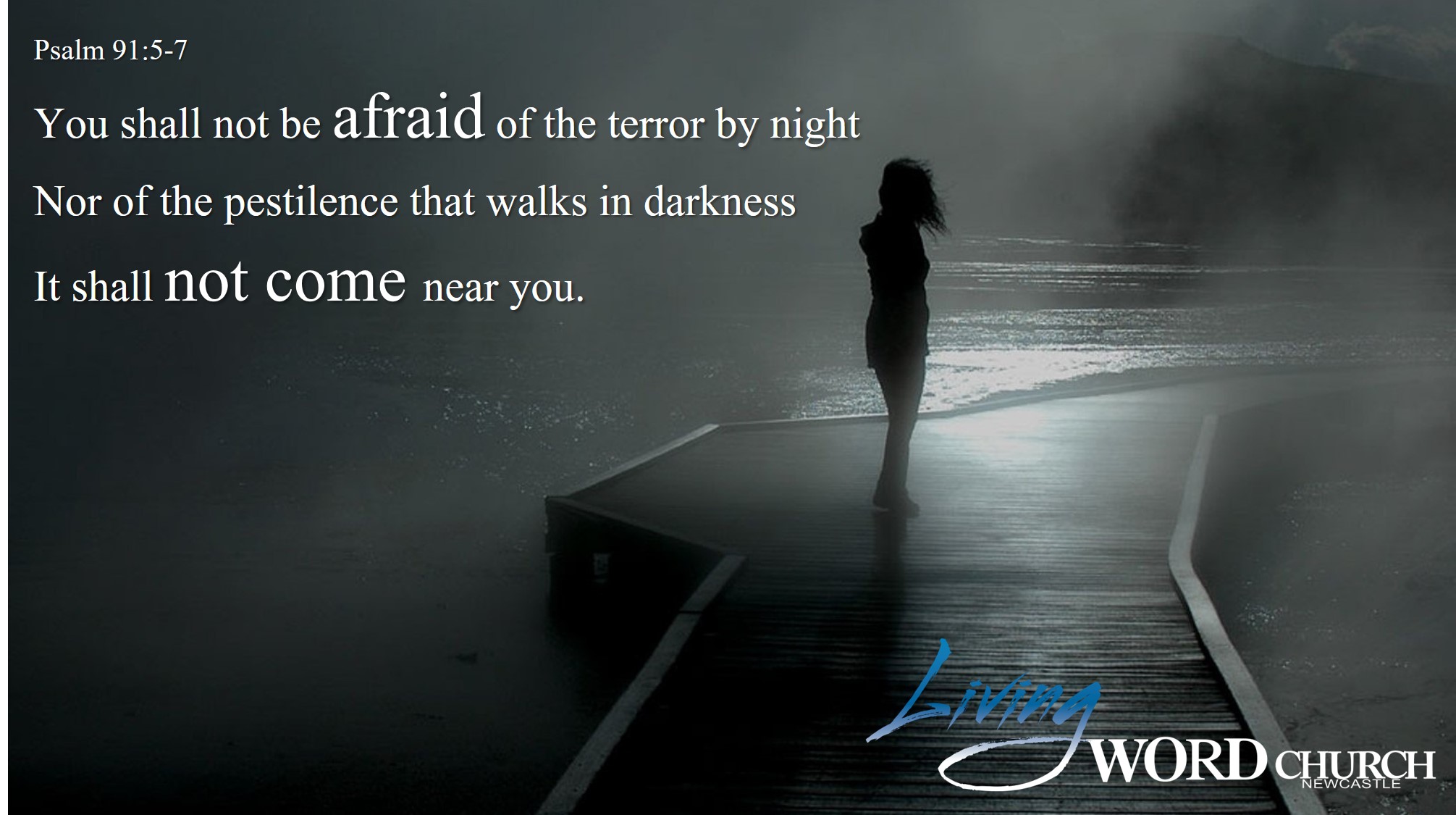 You Shall Not Be Afraid of the Terror by Night
Bible Text: Psalm 91 | Preacher: Ps. Michael Smallcombe | Series: No Fear Here | Do you get the thought that there is a devil behind all these recent terrorist attacks designed for one purpose in mind, to cause FEAR.
So what do we do as Christians when fear comes toward you? And let me tell you, it comes toward you in many different ways and at times when you aren't expecting it.
The key is to go to the Word of God. Do you realise that this Holy Bible is God's Living Word?
Matthew 24:35 (NKJV) 35 Heaven and earth will pass away, but My words will by no means pass away.
Hebrews 4:12 (NKJV) 12 For the word of God is living and powerful, and sharper than any two-edged sword, piercing even to the division of soul and spirit, and of joints and marrow, and is a discerner of the thoughts and intents of the heart.
This is the only living book ever written and it brings life and healing to those who listen to words in it.
Proverbs 4:20-22 (NKJV) 20 My son, give attention to my words; Incline your ear to my sayings. 21 Do not let them depart from your eyes; Keep them in the midst of your heart; 22 For they are life to those who find them, And health to all their flesh.
Your healing and your abundant, prosperous life is in this living, breathing word of God. Now this brings me to a key chapter on dealing with fear.