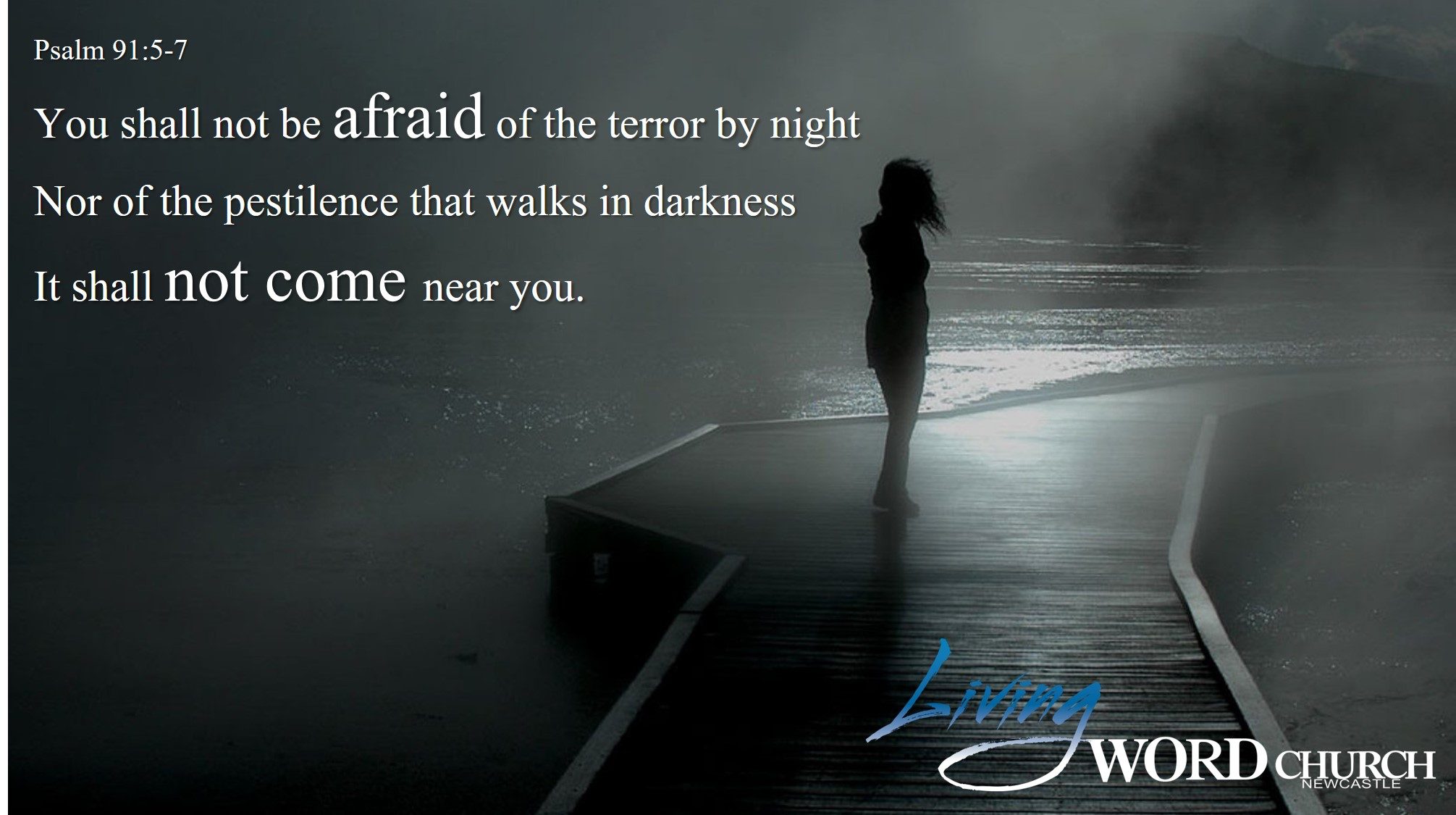 You Shall Not Be Afraid of the Terror by Night (Part 2)
Bible Text: Psalm 91:5-6 | Preacher: Ps. Michael Smallcombe | Series: You Shall Not Be Afraid of the Terror by Night | Psalm 91: 5 You shall not be afraid of the terror by night, Nor of the arrow that flies by day, 6 Nor of the pestilence that walks in darkness, Nor of the destruction that lays waste at noonday.
What is the terror by night?
Firstly the word terror means 'extreme fear'. And extreme fear by night refers to bad dreams and nightmares. A nightmare is a frightening or unpleasant dream.
So where does fear come from? It comes from hearing and hearing what Satan is saying.
Now we know that anything related to fear including it's cousin worry does not come from God because He said in  2 Timothy 1:7 (AMPC) 7 For God did not give us a spirit of timidity (of cowardice, of craven and cringing and fawning fear), but [He has given us a spirit] of power and of love and of calm and well-balanced mind and discipline and self-control.
Also we know that Satan is the author of fear, so fear comes from him.
If you are experiencing ongoing bad dreams and nightmares then you need to go to the word of God for the remedy or answer. These scriptures should become a part of your preparation for sleep each night until the cycle of bad dreams is broken. Also we should heed to the advice the scripture gives regarding this area.
Proverbs 3:24 New King James Version (NKJV) 24 When you lie down, you will not be afraid;
Yes, you will lie down and your sleep will be sweet.