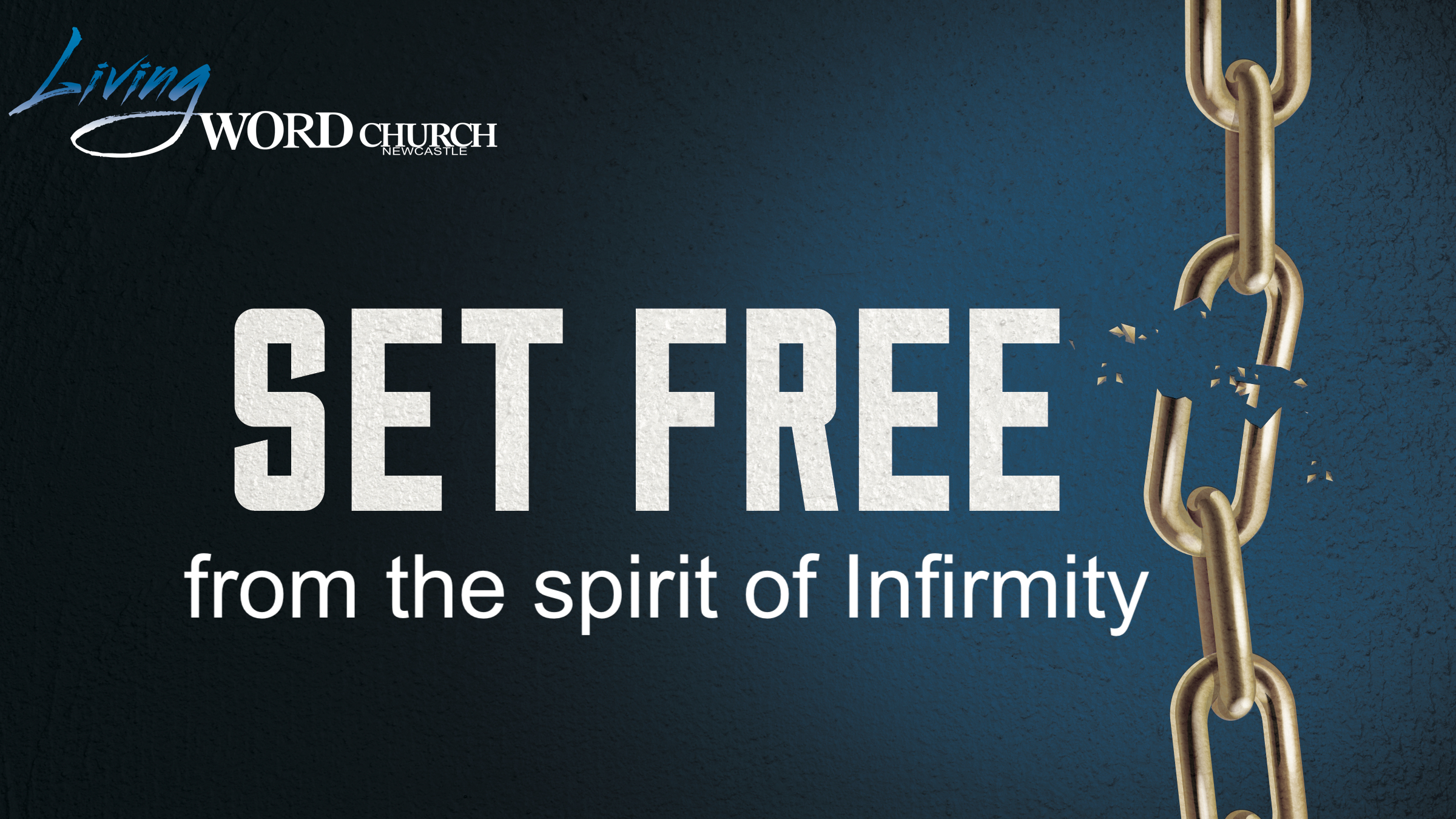 Set Free from a Spirit of Infirmity
Bible Text: 1 Samuel 15, 1 Samuel 16:14-23, Luke 13:10-13 | Preacher: Ps. Michael Smallcombe | Series: Set Free from a Spirit of Infirmity | 1 John 3:8 (AMPC) [But] he who commits sin [who practices evildoing] is of the devil [takes his character from the evil one], for the devil has sinned (violated the divine law) from the beginning. The reason the Son of God was made manifest (visible) was to undo (destroy, loosen, and dissolve) the works the devil [has done].
Make no mistake about this area, sickness and disease is a curse and the curse came into the earth because of when Adam transgressed against God and gave his authority over the earth to Satan the devil. The Godhead needed to use legal means to get destroy all the works of the devil. Satan has been intent on corrupting the sons of God ever since God created man because we were made in the exact image and likeness of God and all of us have been given the measure of God's faith. Satan is intent on keeping you in fear and keeping you in the dark concerning who you really are.
For 4,000 years there was no way that mankind could have fellowship with the Father because of our corrupted sinful nature, until Jesus (Emanuel, God with us) came to earth as a man.
God separated for Himself a nation through Abraham because Abraham believed God and it was to be that in this nation all the nations of the earth would be blessed and become free from the curse of the devil. But even among the chosen race there were those who rejected God because they were corrupted by Satan.
What is a spirit of infirmity?
2 Corinthians 11:29-31 29 Who is weak, and I am not weak? Who is made to stumble, and I do not burn with indignation? 30 If I must boast, I will boast in the things which concern my infirmity. 31 The God and Father of our Lord Jesus Christ, who is blessed forever, knows that I am not lying.
Infirmity is weakness.