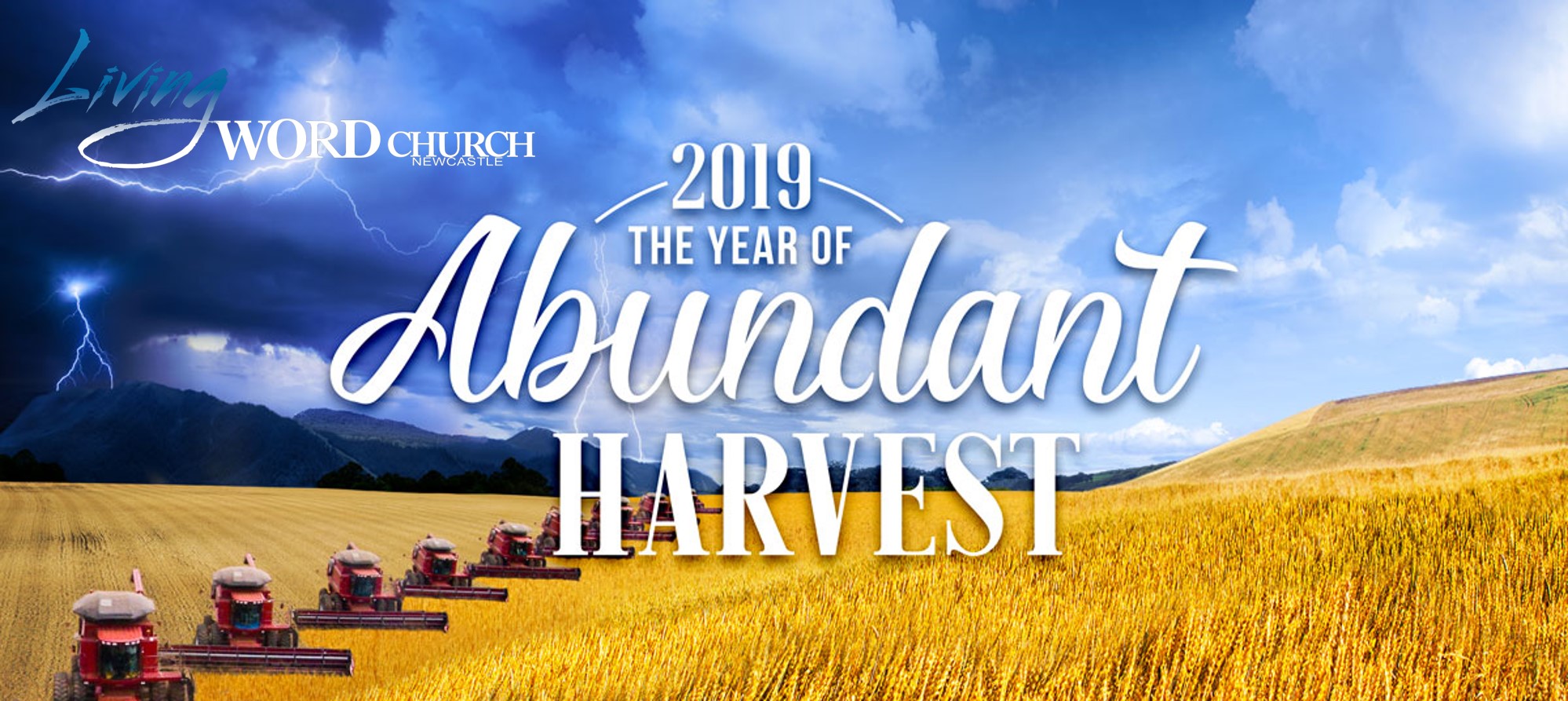 2019 The Year of Abundant Harvest
Preacher: Ps. Michael Smallcombe | Series: 2019 The Year of Abundant Harvest | Amos 3:7 New  (NLT) "Indeed, the Sovereign Lord never does anything until he reveals his plans to his servants the prophets."
God will never do something in the earth without first revealing it to His prophets. Now why is that? Well it is because in order for God to move or do something on the earth, He needs a man or a woman to speak it out in faith.
2 Chronicles 20:20 (NKJV) "…Believe in the Lord your God, and you shall be established; believe His prophets, and you shall prosper."
God has put a special reward in place called prosperity when you believe what the prophets say. I am not speaking about blindly believing what they say because there are also false prophets so a true prophet of God will declare things that line up with the word of God.
Matthew 10:41  (NKJV) He who receives a prophet in the name of a prophet shall receive a prophet's reward. And he who receives a righteous man in the name of a righteous man shall receive a righteous man's reward.
The way I read this is that if you receive a prophet in his office as a prophet and especially if he or she is a righteous person you will receive both of their rewards, or a double reward. So what is the reward? Whatever they are prophesying is the reward and that is why I take seriously what the righteous prophets are declaring.
Psalm 65:11-13.  (NLT) "You crown [encompass, encircle, surround] the year with a bountiful harvest; even the hard pathways overflow with abundance. The grasslands of the wilderness become a lush pasture, and the hillsides blossom with joy. The meadows are clothed with flocks of sheep, and the valleys are carpeted with grain. They all shout and sing for joy!"