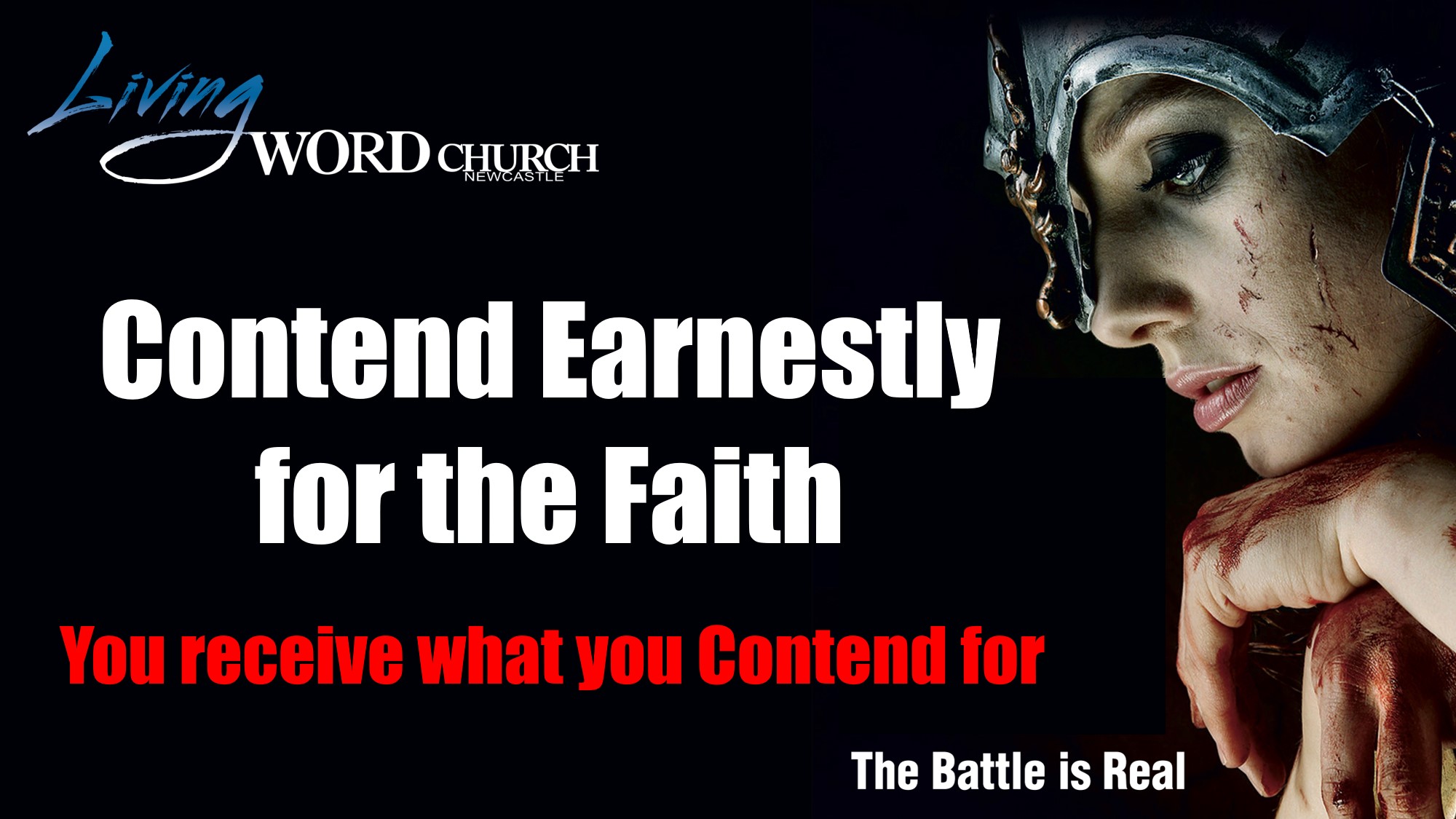 Contend Earnestly for the Faith
Jesus wants you to have a story, to have a testimony of what He has done for you. One of the keys to moving in the Holy Spirit is telling someone, "Let me tell you what happened to me, let me tell you my story". Ask them, "have you ever been healed?" People want to know someone they know who was healed. To receive a miracle, we have to get the seed of faith into our heart. So how do we do this? We do with our words.
Learn to flip your mindset quickly and get your mind off the problem and into faith. The more time you spend focusing on your problem the larger it becomes and eventually it will become bigger than God in your mind. You should know by now that you are in a battle with an enemy who is relentless and doesn't give in easily.
Jude 3 New King James Version (NKJV) 3 Beloved, while I was very diligent to write to you concerning our common salvation, I found it necessary to write to you exhorting you to contend earnestly for the faith which was once for all delivered to the saints.
What does it mean to contend? To struggle with (a difficulty). To cope with, to face, grapple with, deal with, take on, pit oneself against.
Earnestly means; with sincere and intense conviction; or seriously.
We could read this scripture this way, To take on with sincere and intense conviction for the faith which was once for all delivered to the saints.
You will receive what you contend for. What are you earnestly contending for, or have you just given up?