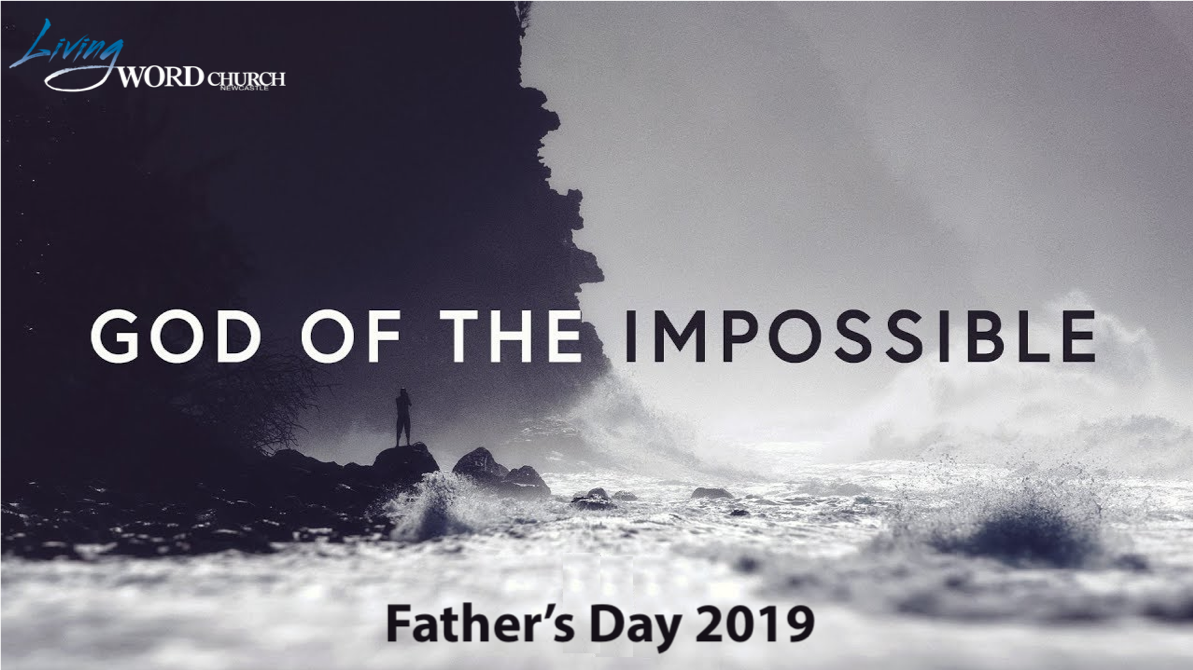 God of the Impossible
Bible Text: Matthew 19:26 | Preacher: Ps. Michael Smallcombe | Series: Just One Touch | We are having Miracle Services here at Living Word Church, so don't come for prayer, come for a miracle. In the ministry of Jesus have you wondered how many people came to Jesus to pray for them compared to Jesus just releasing the miracle power of the Holy Spirit. Jesus just released His faith when He spoke and, in many cases, it was the individual's faith that released the power of the Holy Spirit.
The woman with the issue of blood– He said, "your faith has made you well"
The centurion with the sick servant – Jesus said "Go your way; and as you have believed, so let it be done for you."And his servant was healed that same hour.
The 4 men carrying the paralytic – When Jesus saw their faith, He said to the paralytic, "Son, your sins are forgiven you." And then He said, "I say to you, arise, take up your bed, and go to your house."
To the 10 Lepers He said "Go show yourselves to the priest"
To Blind Bartimaeus Jesus said – "Go your way; your faith has made you well."
There was only one account of Jesus publicly praying before releasing a miracle and it was when He raised Lazarus from the dead and this is what He prayed. "Father, I thank You that You have heard Me.42 And I know that You always hear Me, but because of the people who are standing by I said this,that they may believe that You sent Me." After He prayed, then He cried with a loud voice, "Lazarus, come forth!"
People ask me all the time to pray for them, but I want you to know, if you need a miracle, expect one and don't expect to come for prayer. We have been praying prior to this miracle service, so now it's up to you to release your faith and take what the Holy Spirit is releasing.