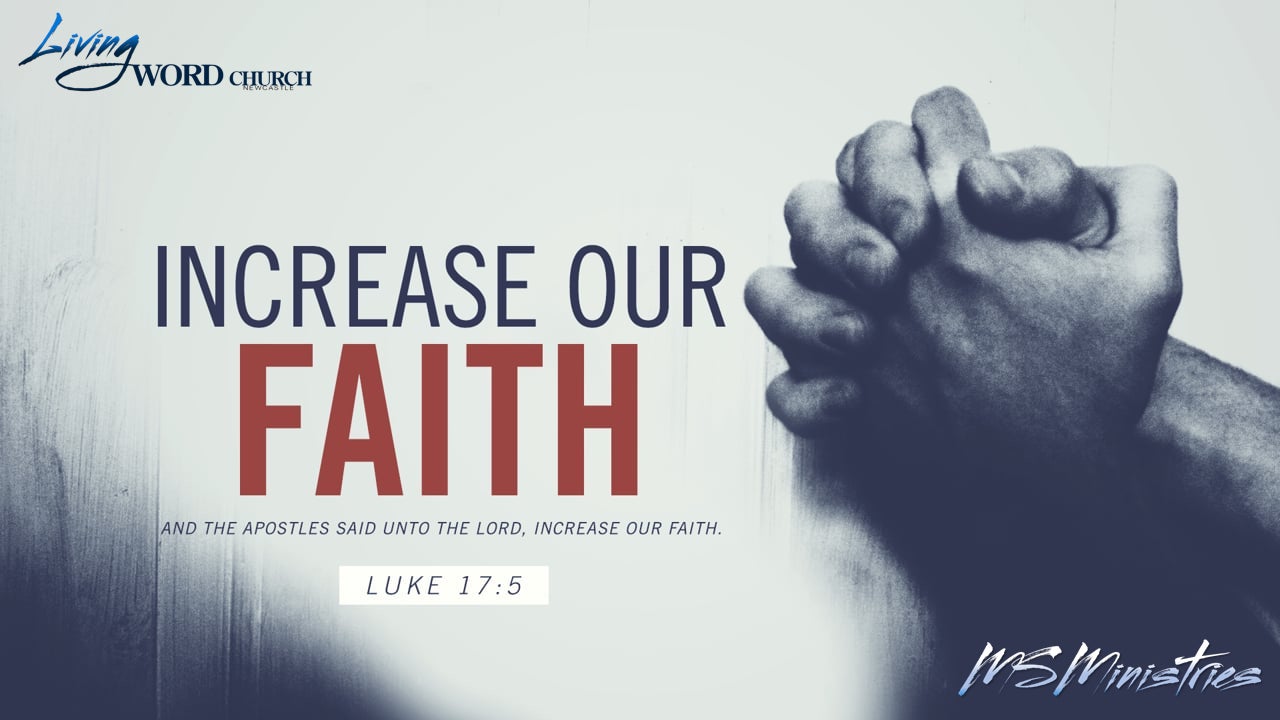 Increase our Faith
Bible Text: Luke 17:5-10 | Preacher: Ps. Michael Smallcombe | Series: Let This Mind be in You | The disciples had been with Jesus for over two years and I'd imagine that they had reached a point where they needed to see some fruit in their lives but there was nothing. So, like many of us the disciples plucked up the courage and asked the Lord to increase their faith for them.
Luke 17:5-6  (NKJV) 5 And the apostles said to the Lord, "Increase our faith." 6 So the Lord said, "If you have faith as a mustard seed, you can say to this mulberry tree, 'Be pulled up by the roots and be planted in the sea,' and it would obey you.
Jesus is saying to His disciples, "If you have the smallest amount of faith equivalent to the smallest seed in their region, you can say words of faith to any thing and it will obey you.
Now Jesus could have played it safe like so many Christians do and used an example like "If you have the smallest amount of faith equivalent to the smallest seed in their region, you can say words of faith to that cold you have been struggling with and it will go in time." He could have said "if you only have small faith, just believe for a new pair of socks or stockings and it could happen". But He didn't, He was referring to something so ridiculous in the natural like pulling a massive tree out by the roots and planting it into the sea and Jesus also refers to doing the same to a mountain in Mark 11:23